Sorry for writing after a long period. I have been a fan of WP-Types plugin these days. I found this plugin provides great ease of use in terms of adding more post types. Another great advantage of using custom post types in WordPress is that it gives you better search engine links. So for example, if you are posting book titles in your site, you would need to have "book" as a keyword in your URLs. It is really simple to do using WP-Types plugin. Let's see an example below
Once you have installed WP-Types plugin in your WordPress site, you can create new post type ie; book. Below are some screen shots for easy reference.
1 – Add book as new post type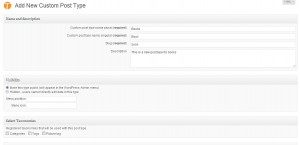 As you can see in the above screen, it is very simple to just add a couple of fields to get your new post type ready. It also allows you to select if you wish to use categories or tags for this post type.
2 – If you scroll down on the page some more, you will find more options about what you want to use with this post. See below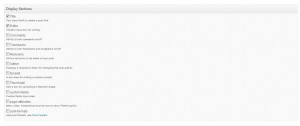 And in the above screen, you can see how easy it is to choose if you wish to allow people to leave comments on all book posts made by this post type or no. Likewise it has all the options including comments, author, editor, title, custom fields and many more…
I really find this plugin a must have tool for all WordPress websites. It helps a lot with easy of use and making your site search engine friendly.
This plugin also has great features about adding custom field boxes and using them. I will explain about that in my next post very soon.
Download WP-Types
You can grab your free copy of WP-Types by clicking here.
Hope this information helps you well.